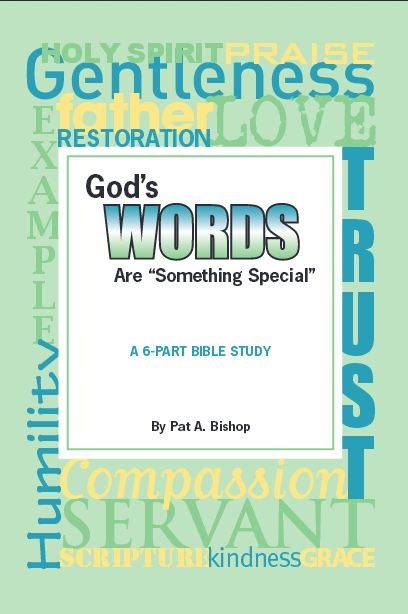 Bible Study Book: "God's Words Are Something Special"
Unlike most Bible studies, which focus either on a specific topic or a specific Bible passage, this book focuses each chapter on a specific WORD as it is used in the Scriptures. Written to maximize the participant's hands-on involvement in the learning process, it is effective with a wide spectrum of groups: men, women, singles and youth. It is also a wonderful guide for personal study.
A Facilitator's Guide on CD is available separately or as a bundle with the book. It includes all the information you need to lead a workshop or Bible study based on this book.
If you want multiple copies of this item, contact us directly for savings on shipping costs. Call 864-325-8594 during the hours of 9am-5pm Eastern Time, USA.
Please NOTE: The Shopping Cart requires your browser to allow cookies. If you encounter difficulties adding products to the cart, check your security settings and make sure you are allowing third-party cookies. The cookies are strictly for transferring information from one page to another. We

never

share your personal information, period.