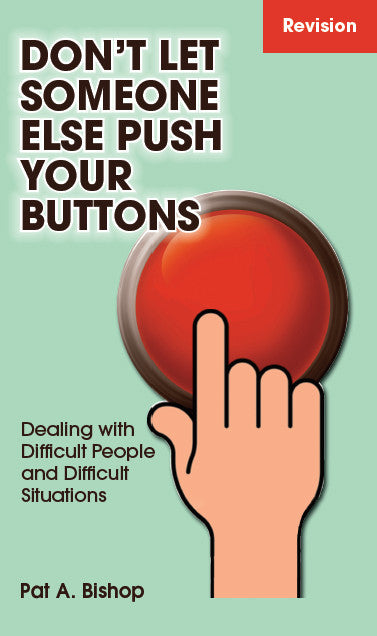 DON'T LET SOMEONE ELSE PUSH YOUR BUTTONS
God calls us to be humble, gentle servants whose tongue is under control. Yet, all too often we find ourselves falling short - especially when we are faced with angry, difficult or upset people.

This easy-to-read book offers practical advice and spiritual admonitions to help us deal with angry, difficult, or upset people and with other encounters which push our buttons and keep us from being all that God has commanded.
This book was originally published and re-printed three times as a book which was sold to audiences who were attending customer service and personal development seminars provided by our parent company, People & Solutions, Inc.
With an increased emphasis on the word of God, this revised and updated edition brought to you by Something Special Ministries is sure to be a blessing to you and to your family.
www.somethingspecialministries.com